Fixel Recolor 1.5 Released
16 May 2020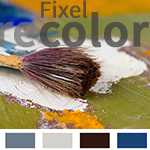 We at Fixel Algorithms, have spent the last few months working on Fixel Recolor 1.5.
We brought some new features which should make things even more exciting for the users of Fixel Recolor 1.5.
Read along to see what's new in Fixel Recolor 1.5 including the most popular feature request.
Fixel Recolor 1.5 - Machine Learning Powered, Recoloring, Color Grading and Style Transfer for Photographers and Designers
We have updated Fixel Recolor 1. We have gathered feedback since launch and thought on some improvements on our own. Now it is time to share with you.
So let's see what's new on Fixel Recolor 1.5.
UI Updated
We updated the UI to use Adobe's UI Library - Spectrum CSS: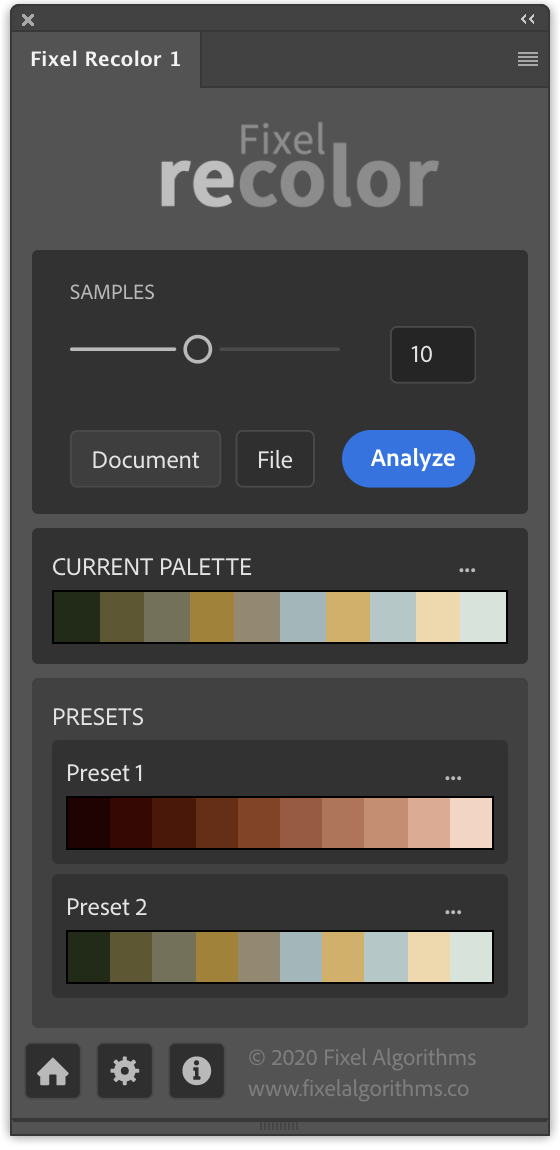 Functionality is mostly the same with support for the new features written below.
We also fixed some small bugs in the UI. Nothing to brag about.
New Features
We have some new features for this release:
Support for Selections
Until now the Fixel Recolor has always analyzed the whole image. Now, if there is an active selection Fixel Recolor 1.5 will only use that section for analysis.
Pay attention that in case of Soft Selection only areas with more than 50% selection will be used for the analysis.
Option to Sort Palette's Colors by Luminosity
New option in the Palette Menu to sort color by Luminosity.
New Options for Blend Mode Used for Color Grading
Until now, any color grading would use Linear Light blend mode. Fixel Recolor 1.5 adds the Overlay option as well.
See Preferences Menu to select your preferred Blend Mode.
Import / Export of Palettes
Now, using the Preferences Menu the user can export / import palettes. Use Shift or Ctrl key for multiple selections.
It means you can share palettes with your friends and colleagues.
This was by far the most popular feature request.
Speed Improvements
We have invested time in the Plug In and our own proprietary algorithm to make it faster with the same quality.
How to Get It?
Well, each customer, when purchased Fixel Recolor 1 received an email with a download link which is now reactivated and points to Fixel Recolor 1.5.
In any case we'll also email all users of Fixel Recolor 1 with a link to the latest version.
Enjoy…
Resources
Key Words: Fixel Algorithms, Fixel, Fixel Recolor, Color Grade, Color Grading, Color Mapping, Style Transfer, Color Transfer, Color Palette, Photoshop, Plug In, Photoshop Plug In.