Fixel Detailizer 3 - User Guide
12 April 2019
Fixel Detailizer 3 - Multi Scale Detail Booster Adobe Photoshop Plug In - User Guide
Introduction
Fixel Detailizer 3 is the 3rd generation of the Fixel Detailizer family.
This version adds the following features:
State of The Art Edge Preserving Engine
The new engine is built on a global approach to image sharpening (As opposed to Local Filters) which reduce the artifacts and halos which are common in sharpening.
The new engine gives the user the ability to push farther the sharpening level for Halos Free stunning results.
HTML Based UI
New UI for optimized and intuitive workflow build around Adobe Photoshop's HTML Panel technology.
Unlike classic Plug In's Fixel Detailizer 3 can be used as a side panel with the image always available for peaking, zooming and panning.
This user guide presents Fixel Detailizer 3 to the user with simple guidelines on how to use properly to achieve optimal results.
Note:
The new UI Technology requires Adobe Photoshop CC 2015.5 and above. For CS6 compatibility the user should use
Fixel Detailizer 2
.
Installation
The installation is automated using the Windows and macOS installers.
Please follow the following steps:
Verify Adobe Photoshop is not running.
Unzip the ZIP file downloaded on purchase.
Run the installer inside the ZIP file:

Windows - Double Click Fixel Detailizer 3 - Windows Installer.exe installer and follow instruction.
The user may be asked for Administrator privileges in order to install the Plug In.
macOS - Double Click on Fixel Detailizer - macOS Installer.dmg disk image and follow instructions.
The user may be asked for Administrator privileges in order to install the Plug In.

Start Adobe Photoshop and launch the UI by going Window -> Extensions -> Fixel Detailizer 3 (See below).
If any issue arises, please refer to Fixel Detailizer 3 Installation Guide.
Fixel Detailizer 3 UI
This section will show Fixel Detailizer 3 User Interface (UI) and how to use it.
Launching Detailizer 3 User Interface (Panel)
In order to launch the panel the user should:
Open Photoshop.
In Photoshop menu click on Window -> Extensions -> Fixel Detailizer 3.
Once done, the Detailizer 3 UI will present itself: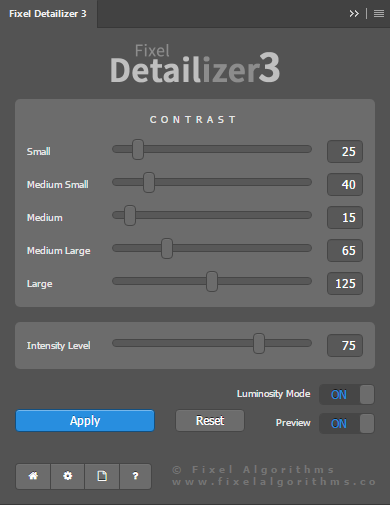 The UI enable simple and intuitive operation of the sharpening process.
The panel allows the user to interact with the image while adjusting its parameters as it was any other native Panel of Photoshop.
Namely you can zoom in, zoom out, do panning, change opacity or visibility while interacting with the panel.
Main Window UI Components
This section elaborates on each UI Component.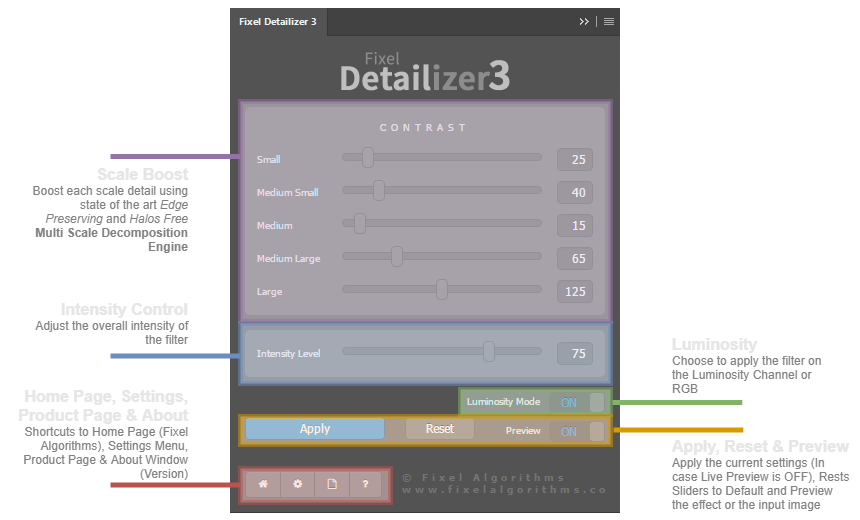 As can be seen above, the Panel is composed of 3 main sections:
Plug In Parameters

5 Bands Detail Boosting Sliders.
Each slider boost / enhance details of different scale (Size).
Intensity Slider.
Sets the overall intensity of the filter.
Luminosity Mode.
When set to ON the filter is applied on the Luminosity Channel of the image (Saturation and Hue channels are untouched).

Panel State Elements - Apply, Reset and Preview.
In case the Live View is disabled one must click on Apply to run the filter. The button Reset resets the slider into their default values. The Preview button toggles between seeing the input image and the output image.
Home Page, Settings, User Guide and About Screen Link Buttons.
Home Page opens a browser with the Fixel Website, Settings opens the Settings Window (See below) of the Plug In, User Guide open a web browser with this address and the About icon opens a window with the version string of the Plug In.
The main feature of the Plug In is being able to boost details at different scales.
Hence the user, at most time, will interact with the 5 upper sliders to adjust the Plug In effect to taste.
Settings Window Parameters
The settings window is controlling 2 main parameters of the behavior of the Plug In.
As can be seen above, the parameters are:
Live Mode

ON (Default) - The output image is updated with each interaction with the main panel window.
For instance, any movement of any slider of the different scales will run the Plug In and render the output.
OFF - The output image isn't updated automatically as above. In order to update the output image according to the Plug In's parameters one must click Apply.
Auto - For images which are less than 4MP the Plug In will behave as it is in ON mode. For images larger than 4MP it will behave as OFF.

Layer Mode

Active Layer (Default) - The Plug In will work on the current layer (Given it is a Bit Map / Rasterized Layer) of Photoshop and will adjust it according to parameters.
Stamp Visible - The Plug In will create a new layer from the current view and will use it as input image.
The defaults should imitate behavior of a classic plug in's.
The settings are saved in a user preference file and kept between Photoshop sessions.
Using Fixel Detailizer 3
This section describe how to use Fixel Detailizer 3.
Workflow
Fixel Detailizer 3 is designed to give the user the experience of classic Plug In yet within Photoshop main window.
The recommended usage of Plug In is as following:
Start a new session by launching the Panel.
Interact and adjust its parameters (Move a slider).
Pan & Zoom In / Out to evaluate result.
Tweak parameters to adjust output to taste.
Use Preview switch to compare output to input.
When done with the Plug In, continue working on Photoshop.
The next time the user interacts with the panel it will start a new session.
Note: Changing the active layer or doing any destructive action (Anything but Zooming, Panning, Changing Visibility or Opacity) while working with the Panel will cause it to start a new session.
Effect of Parameters
Fixel Detailizer 3 has few parameters to adjust.
This section will focus on the ability of Fixel Detailizer 3 (Basically the whole Fixel Detailizer family) to adjust different scales of details.
The design was built to imitate Hi-Fi Equalizer. Just like equalizer can target different frequencies, Detailizer can target different scales (Which are equivalent of Frequencies in Image Processing).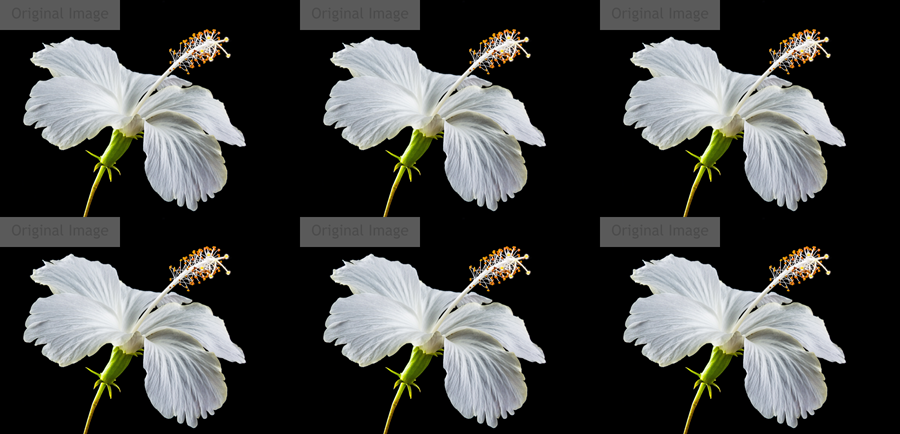 In the above figure one could 6 images where one is the Original Image and all the other are created by applying sharpening on single scale: Small, Medium Small, Medium, Medium Large, Large.
As can be seen, each scale has different effect on the image and targets different size of details.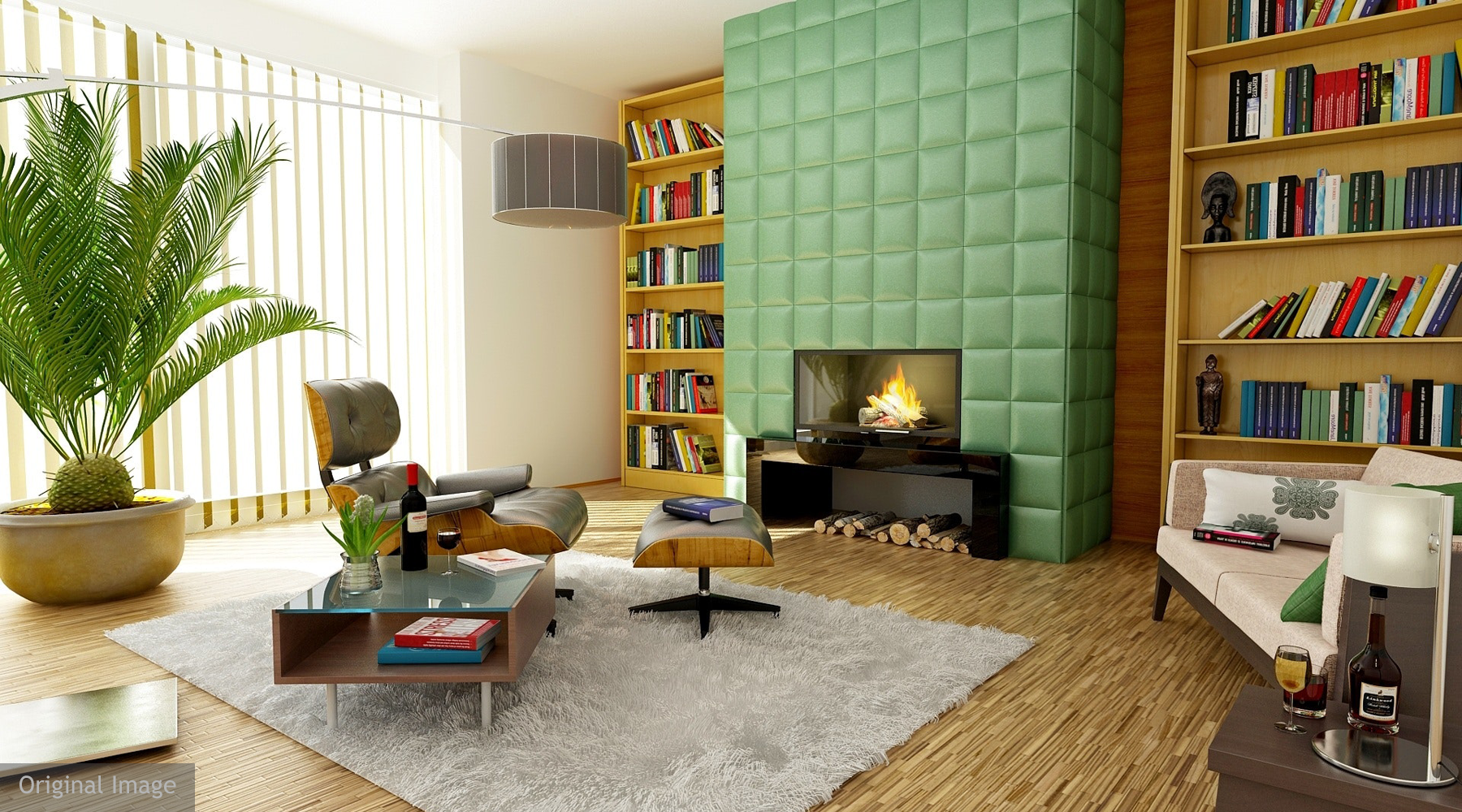 The above figure is another example how could one use different scales to enhance different features in the image.
As can be seen, even when pushed to extreme the Halos are almost non to exist.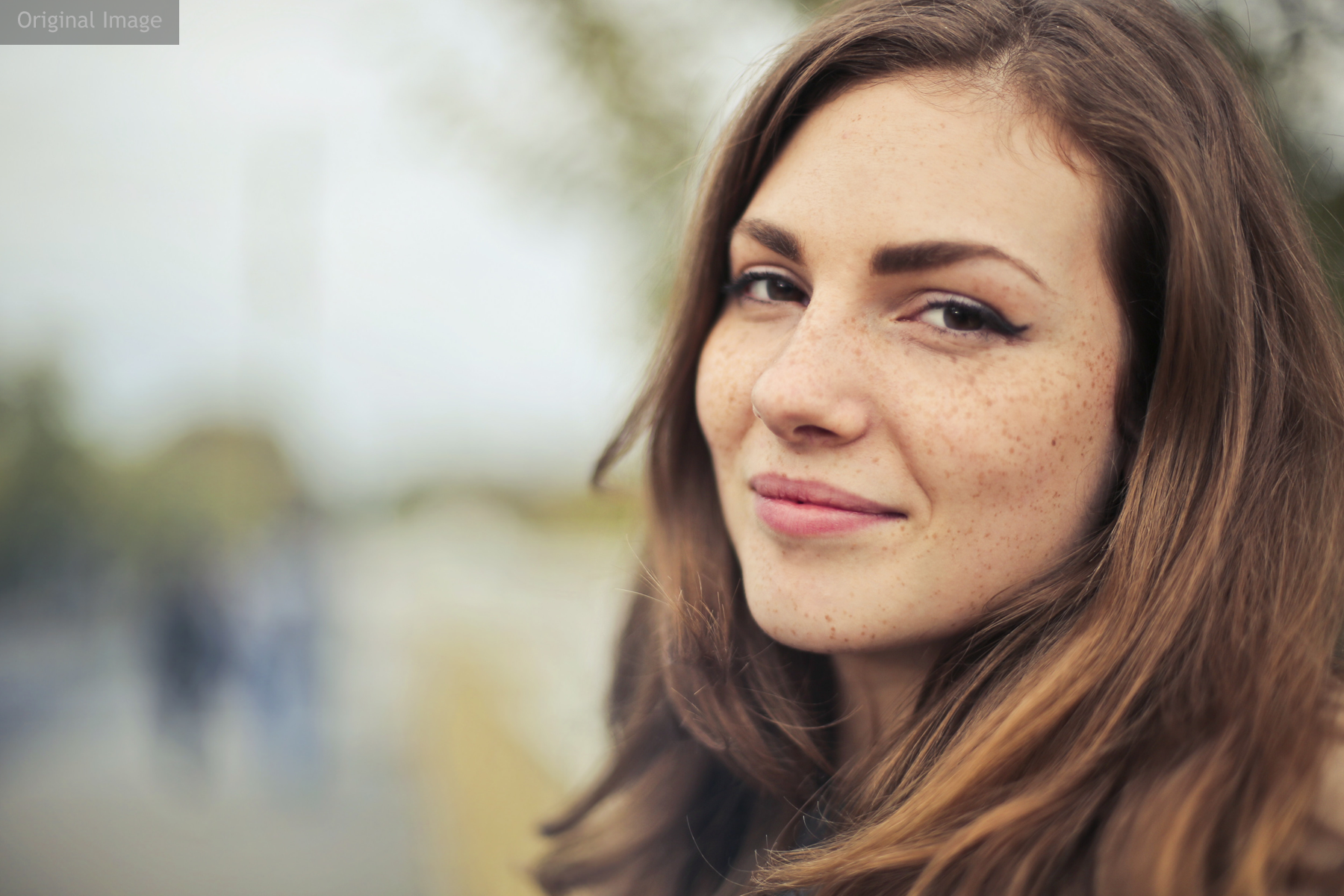 The above image displays another style of images where the scales approach works really well.
The important advantage of Fixel Detailizer 3 in this context is the minimal amount of artifact although the sharpening is applied with extreme intensity.
Comparing to Unsharp Mask (USM) - Halos Free Sharpening
As stated above, Fixel Detailizer 3 can create much less artifacts than classic sharpeners.
This section compares Fixel Detailizer 3 to Photoshop's Unsharp Mask (USM).

The figure above shows the Original Image, Image sharpened with Unsharp Mask (USM) with Amount = 250 and Radius = 15 using Luminosity Blend Mode and Fixel Detailizer 3 with Medium = 250 with Luminosity Mode = ON.
As could one see above, Fixel Detailizer 3 yields much less artifacts and Halos.
For instance, have a look at the orange petals at the bottom left of the USM Image, the color is brighter due to Light Halos while there is no such effect on the Fixel Detailizer 3 image.
Looking at the drops all over the flower one could see both dark and light Halos on the USM image while no apparent Halos on Fixel Detailizer 3 image.
Of course in the above case values were exaggerated to show the point. Though if someone is after Pseudo HDR Look one could see the effectiveness of Fixel Detailizer 3 which creates more natural and artifact & Halos free image.
Tips & Tricks
There are some simple guidelines to keep in order to maximize the effectiveness of using Fixel Detailizer 3:
Make sure that the sum of the Boosting Slider doesn't go above ~400. This will ensure limited level of artifacts and halos.
Usually you can push small details boosting level to higher values without any issues.
Intense boosting of Large Details can be used for Pseudo HDR effect with much less halos and more natural result then using HiRaHiAm Sharpening (High Radius, High Amplitude in USM).
When using high values one might want to use Luminosity Mode set to OFF in order to prevent reduction in saturation. In most cases one should set Luminosity Mode to OFF for no color shift and faster execution.
Showcase
This section shows few images with Before & After animation. Under each image one could see the settings used to generate result.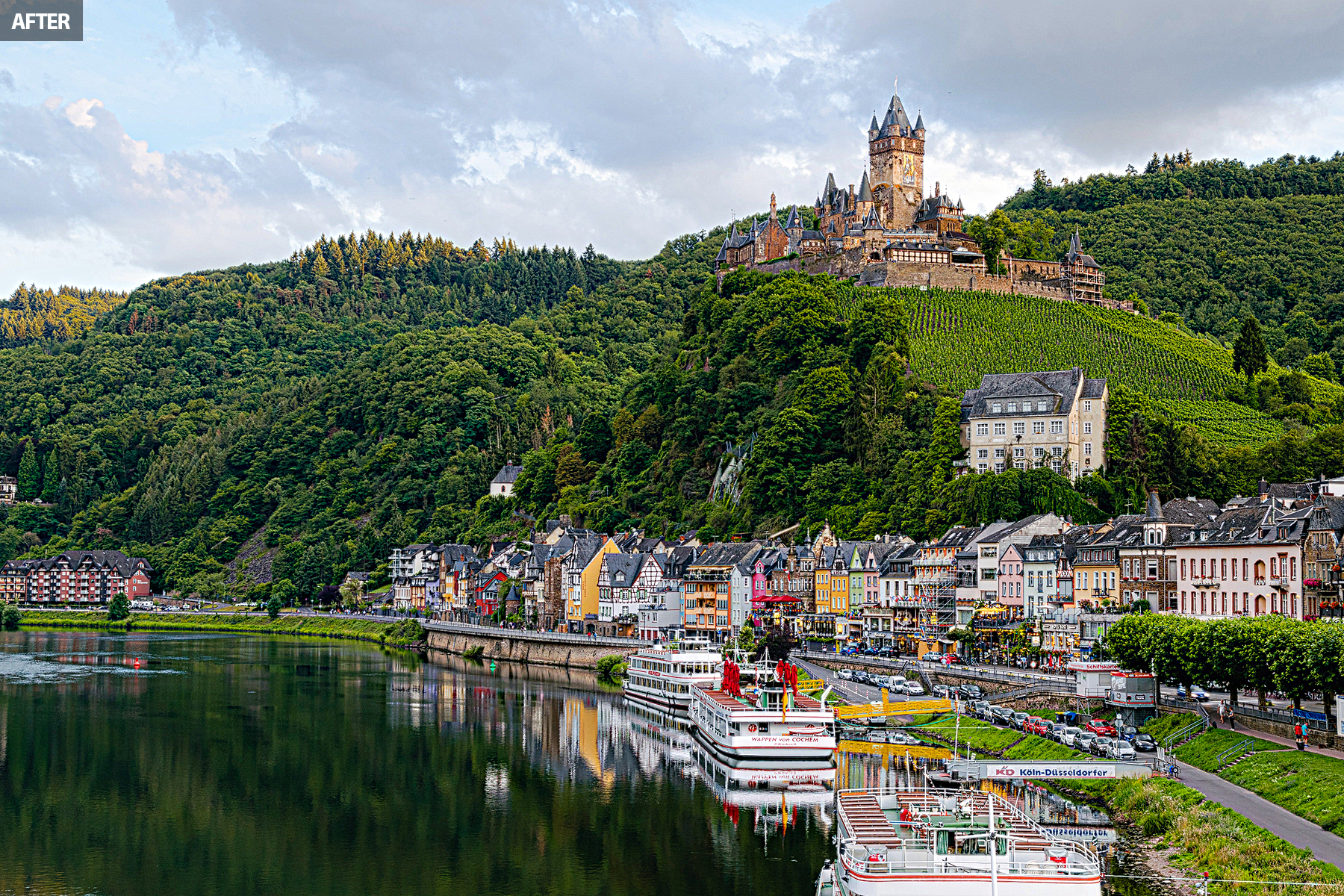 Small = 100, Medium Small = 35, Medium = 50, Medium Large = 95, Large = 50, Intensity Level = 75, Luminosity Mode = OFF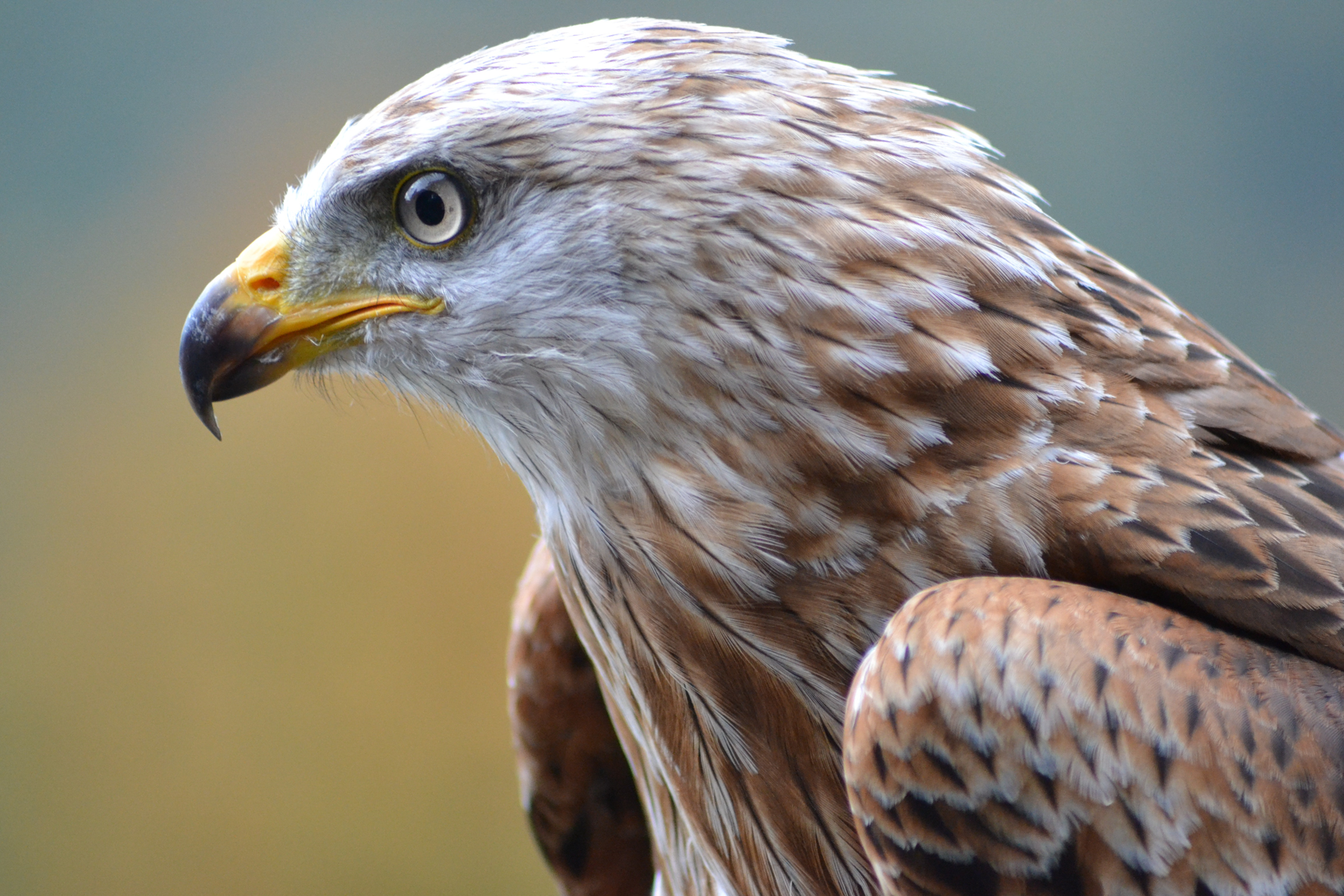 Small = 100, Medium Small = 250, Medium = 160, Medium Large = 40, Large = 130, Intensity Level = 50, Luminosity Mode = ON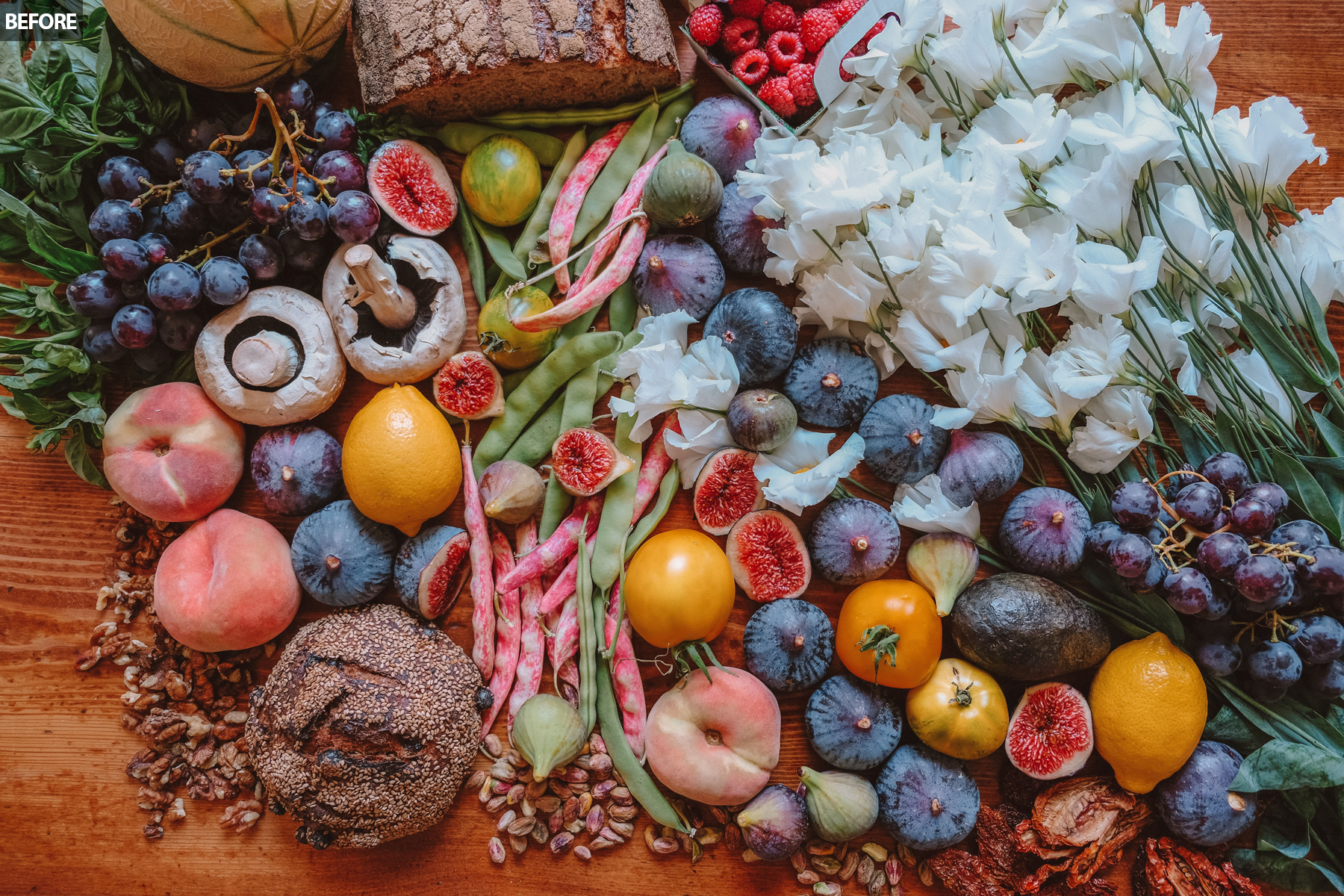 Small = 50, Medium Small = 50, Medium = 150, Medium Large = 100, Large = 50, Intensity Level = 80, Luminosity Mode = OFF
Users Showcase
This section displays images created by users of Fixel Detailizer 3.
Created with
Fixel Algorithms
Credit: Jane by Mireille Lannoo
Summary
Fixel Detailizer 3 is a new generation of sharpeners. While Fixel Detailizer 2 brought the Multi Scale / Frequency to the market surpassing any classic sharpening tool (High Pass Sharpening, Unsharp Mask, Smart Sharpen) Fixel Detailizer 3 brings another jump forward - Edge Preserving Based & Halos Free Sharpening.
It is intuitive and easy to use (Classic Plug In behavior within Photoshop Main Window) yet in utilizes state of the art algorithm which is proprietary to Fixel Algorithms after years of development.
We listened to the feedback of many of Fixel Detailizer 2 users and used it to create this step forward.
We hope you'll find it useful as well and hope to hear your feedback to get even better with the upcoming iterations.
Important:
Fixel Detailizer 3
&
Fixel Detailizer 2
have completely different sharpening engines which produce different results. Many find them to work greatly side by side as they find each one better for different images. Hence any user of
Fixel Detailizer 3
can get
Fixel Detailizer 2
for 50% discount. See
Upgrade Policy
in the respective product pages or
Contact Us
.
Resources
Key Words: Fixel Algorithms, Fixel, Fixel Detailizer, Image Enhancement, Image Contrast, Image Sharpening, Image Sharpening, Detail Enhancement, Contrast Enhancement, Detail Boosting, Multi Scale, Multi Frequency, Photoshop, Plug In, Photoshop Plug In.